Build Real Time Web3 Applications in Minutes.
An institutional grade platform to unify private and on-chain data, apply custom logic, instantly generate APIs, and scale infinitely.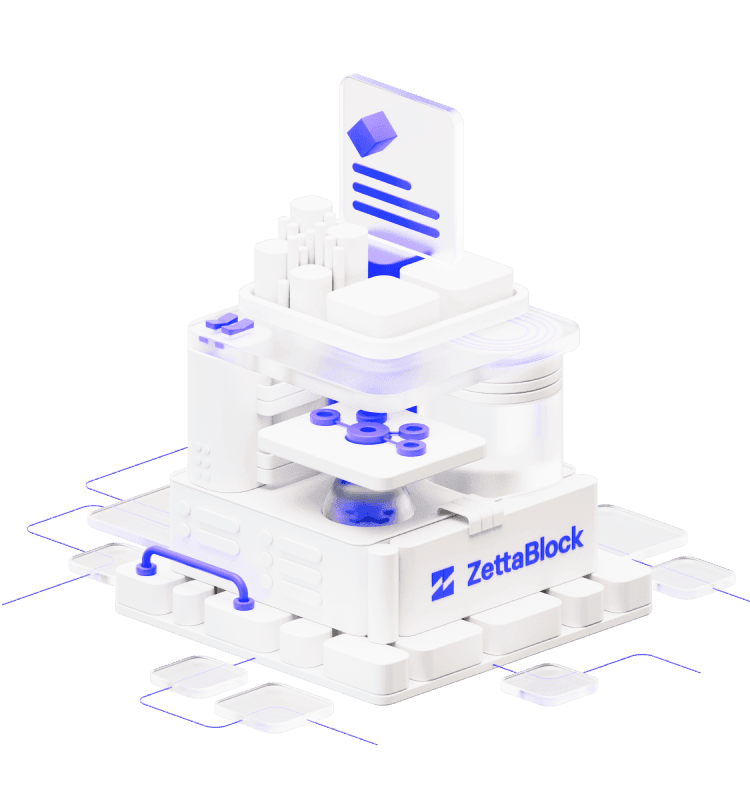 Build data-powered apps within seconds
With ZettaBlock
Milliseconds
Without ZettaBlock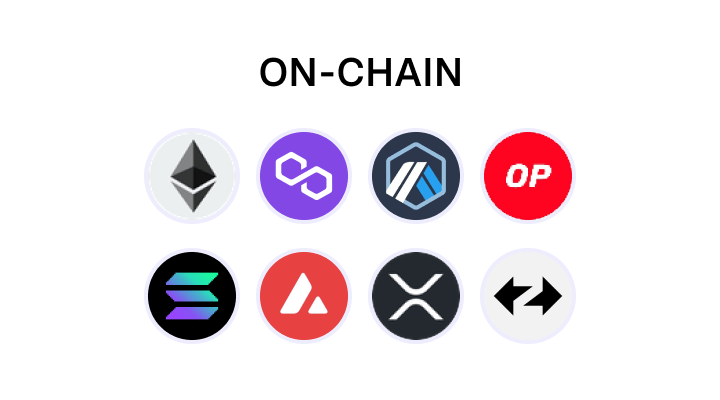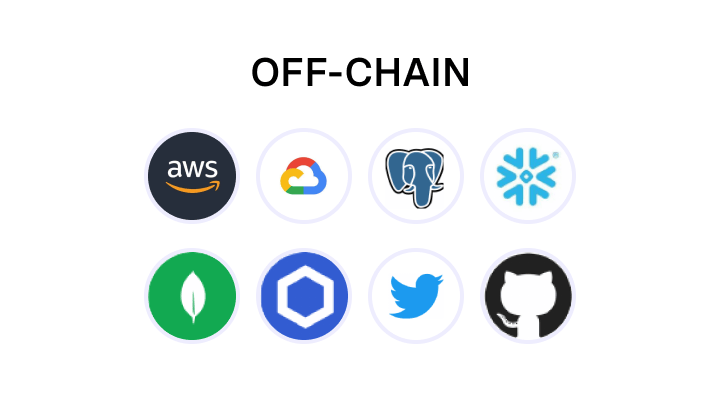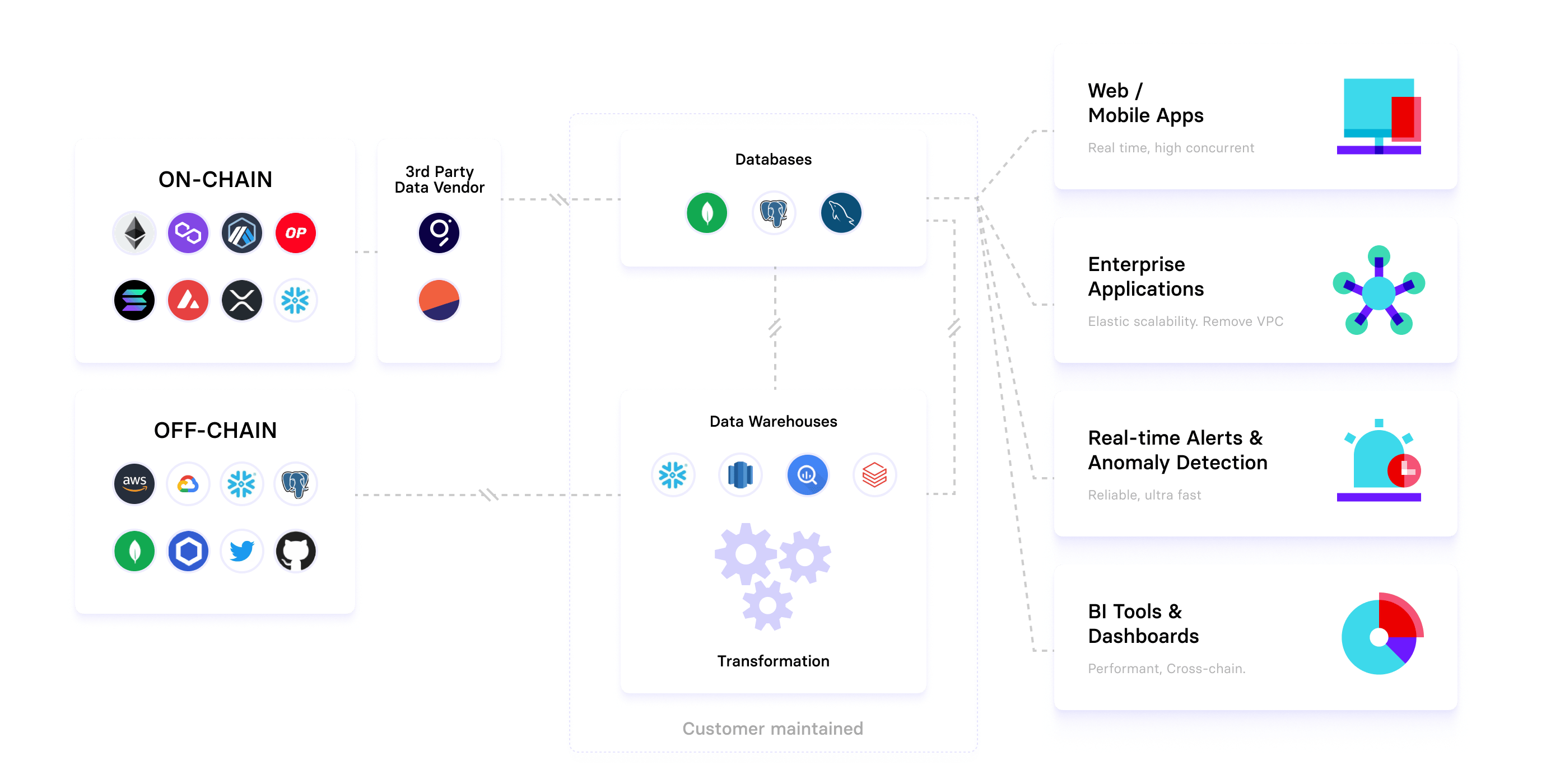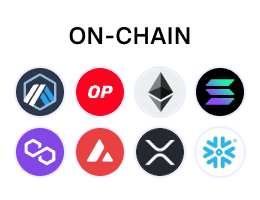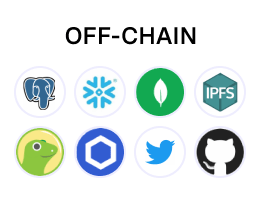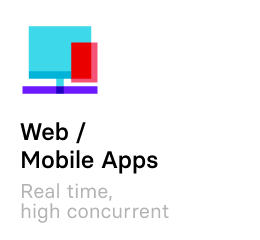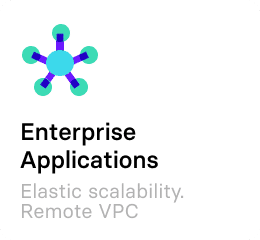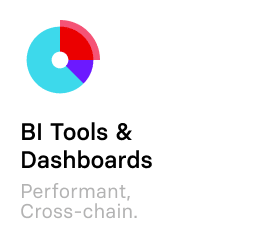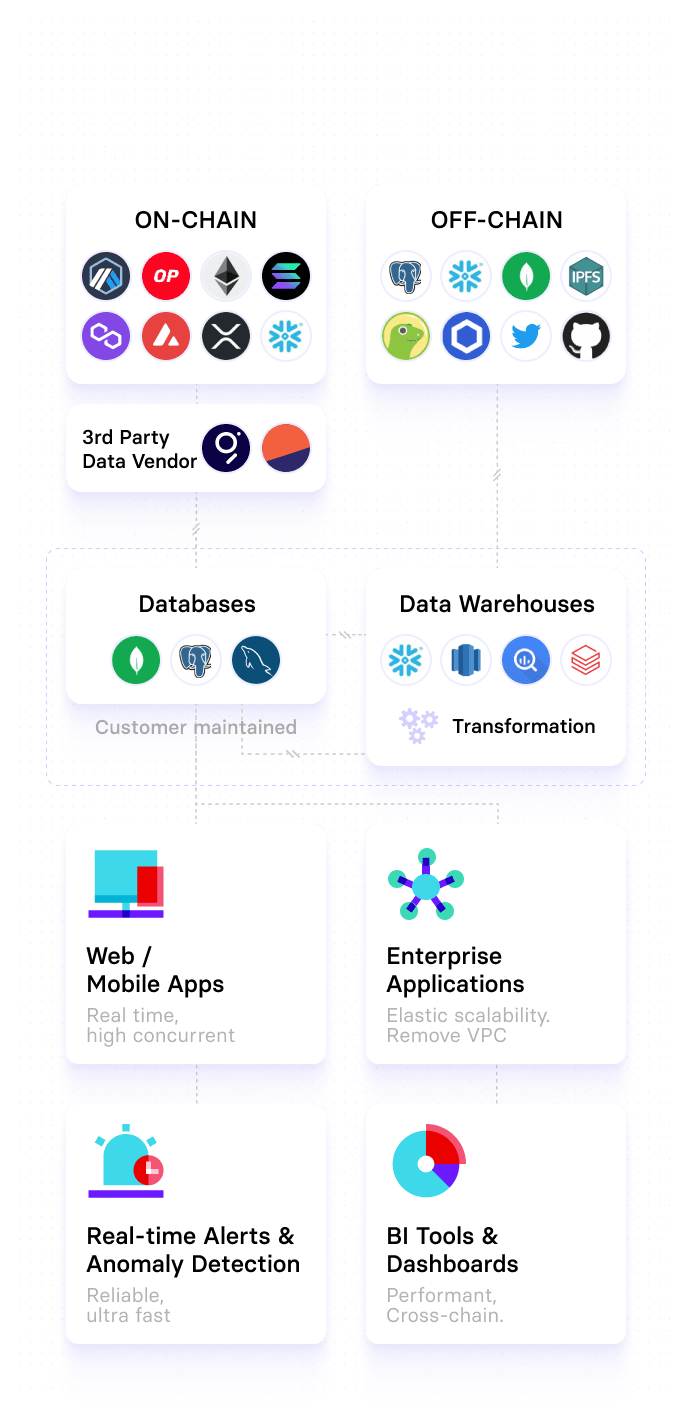 Web3 Development Platform to Ship Fast at Scale
Unify Data
Create APIs Instantly
Scale Infinitely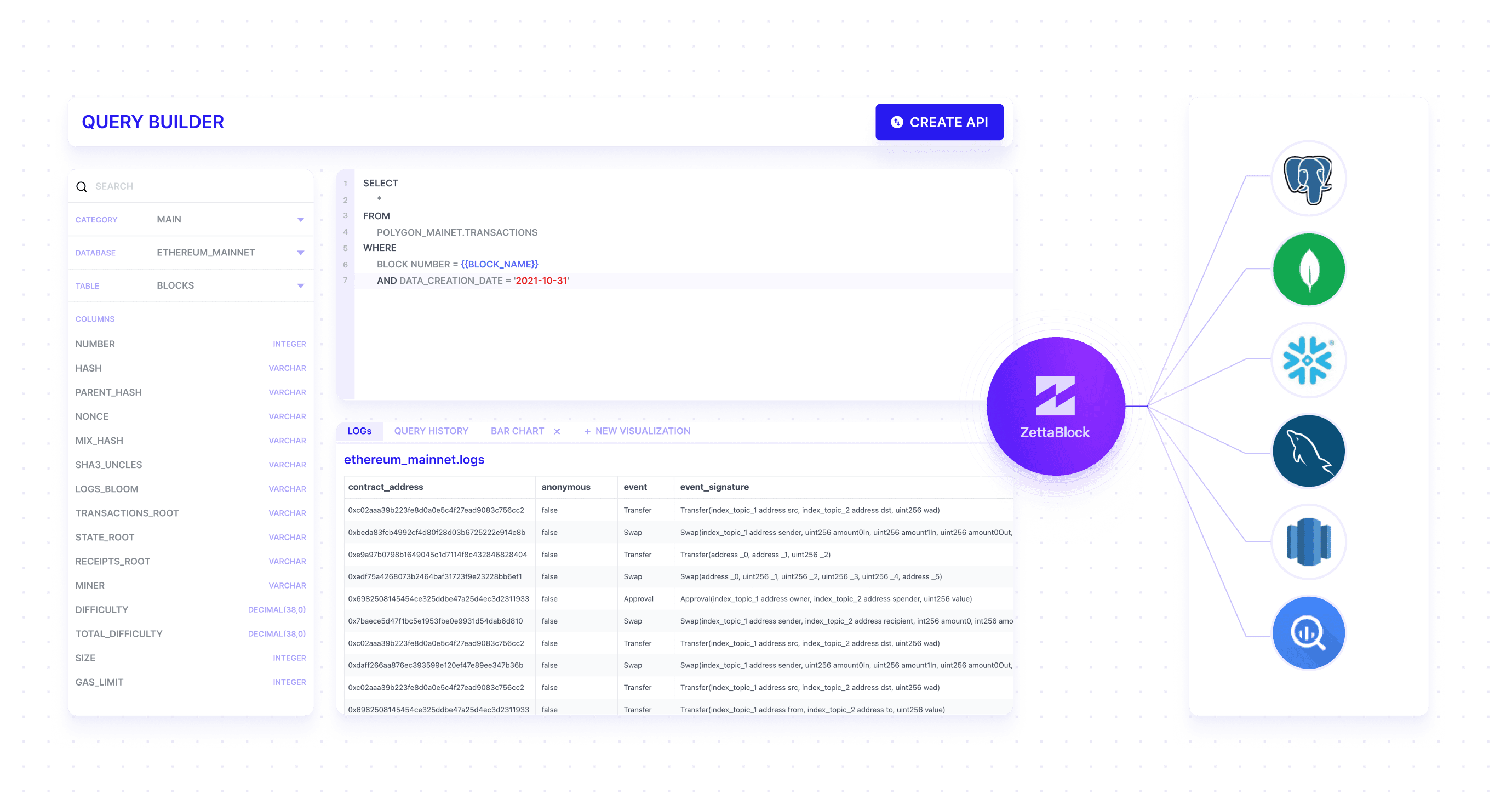 Unify off-and on-chain data with 10+ data connectors
Create a single source of truth. Connect private data with platform native blockchain data via 10+ data source connectors and managed ETL pipelines.
Get decoded Web3 data in real time
Pristine web3 data seconds after block finality. Industry leading decode rate on log and trace tables (97%+ decode rate on ethereum logs) across 9 chains and counting.
Robust data quality with monitoring and alerts
On-chain data quality guarantees backed by a unified monitoring and alert framework including reorg support, automatic failover, disaster recovery and more.
Maximize code reusability with standardized data models
Standardized data models increase productivity. Experience the same data schema across L1 and L2 chains. Cross-chain joins supported out of the box.
Save time with rich abstraction tables
Enjoy rich, done for you abstraction tables covering use cases such as wallets (account balances, portfolio history), NFTs (mints, transfers, sales, volumes), and DeFi (liquidity events, swaps, dex prices).
Build innovative use cases with arbitrary logic support
Don't be constrained by set APIs. Apply any business logic and generate live GraphQL endpoints in minutes.
Leverage real time notifications with webhooks
Set webhooks and native integrations across popular destinations such as Slack.
Make data accessible and actionable with JBDC connectors
Integrate with your existing tech stack across messaging, marketing services, product analytics, and data visualization/dashboard tools.
Create dynamic web and mobile experiences with high-performant custom APIs
Fast (<100ms latency), reliable (99.95% SLA), and performant with 1,000+ qps concurrency.
Reduce query costs 97%+ with incremental refresh
Avoid scanning the entire blockchain history to maintain datasets. Incremental refresh is natively supported to minimize costs 97%+.
Make developing easy with prebuilt APIs
Prebuild APIs covering popular metrics and data requests across wallets, assets, NFTs, DeFim and more.
Coming Soon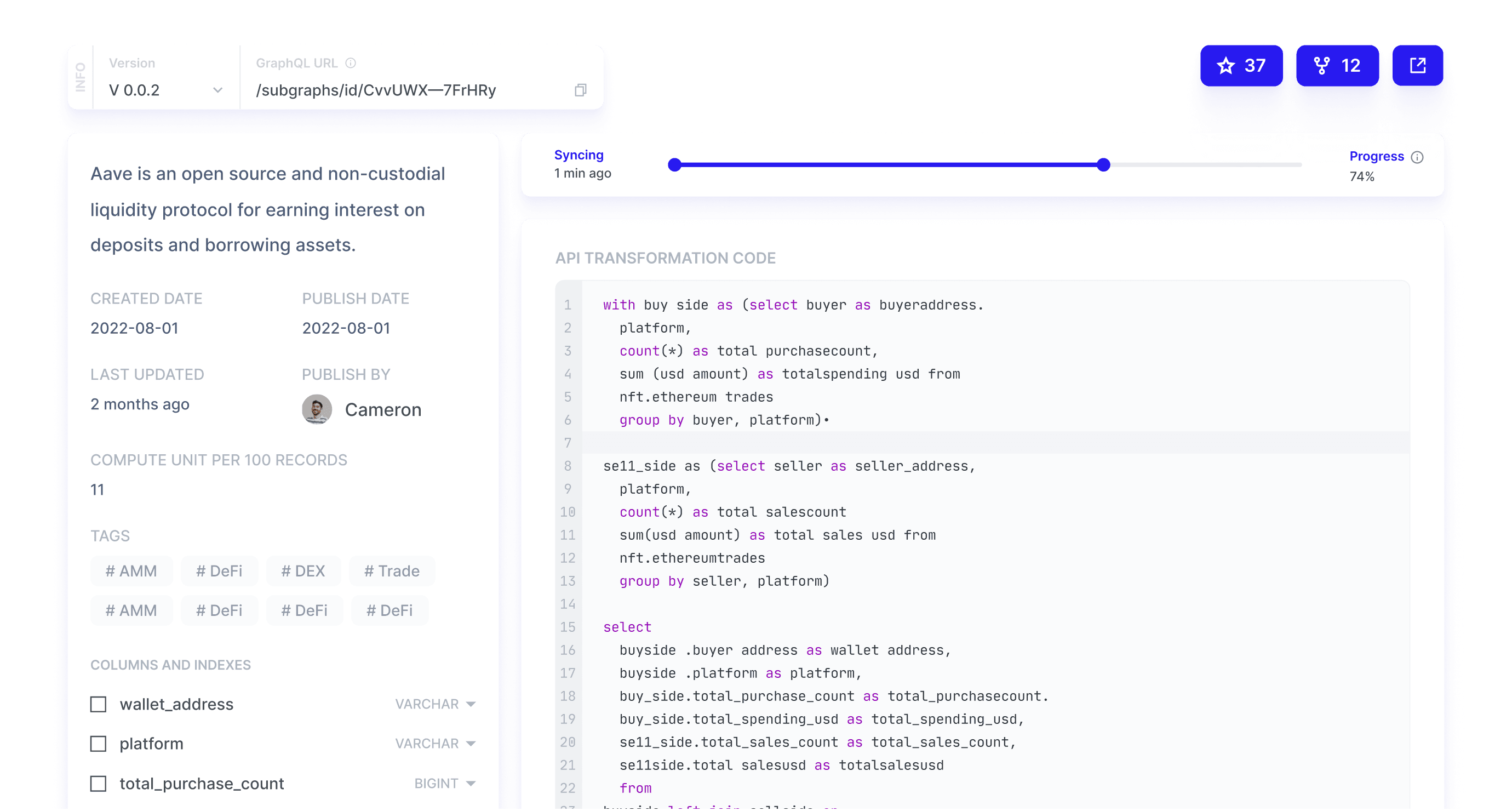 Remove devops and streamline operations with managed infrastructure
Autoscaling, monitoring, global access and scale with petabyte-level join support.
Speed time to market with a fully managed backend
Eliminate 95% backend engineering needs with done for you indexing, storage, and middleware solutions.
Ensure perfect product experiences with 99.95% uptime
Take advantage of 99.95% uptime guarantees to ensure perfect product experiences.
Keep proprietary data private and secure with multi-tenancy
Enterprise user access controls and data governance. Determine which data to share externally and which to keep in your private data lake.
Keep your logic private with remote VPC deployment
For protected industries across Finance, Healthcare, and Security, deploy ZettaBlock in your own VPC environment.
Unlock the future of blockchain
Get started with ZettaBlock platform
NFTs
DeFi
Wallet
Blockchains
AI-driven
Fetch NFT ownership, transfer, and price all in real-time.
Identify proper whitelists for new NFTs based on transaction history.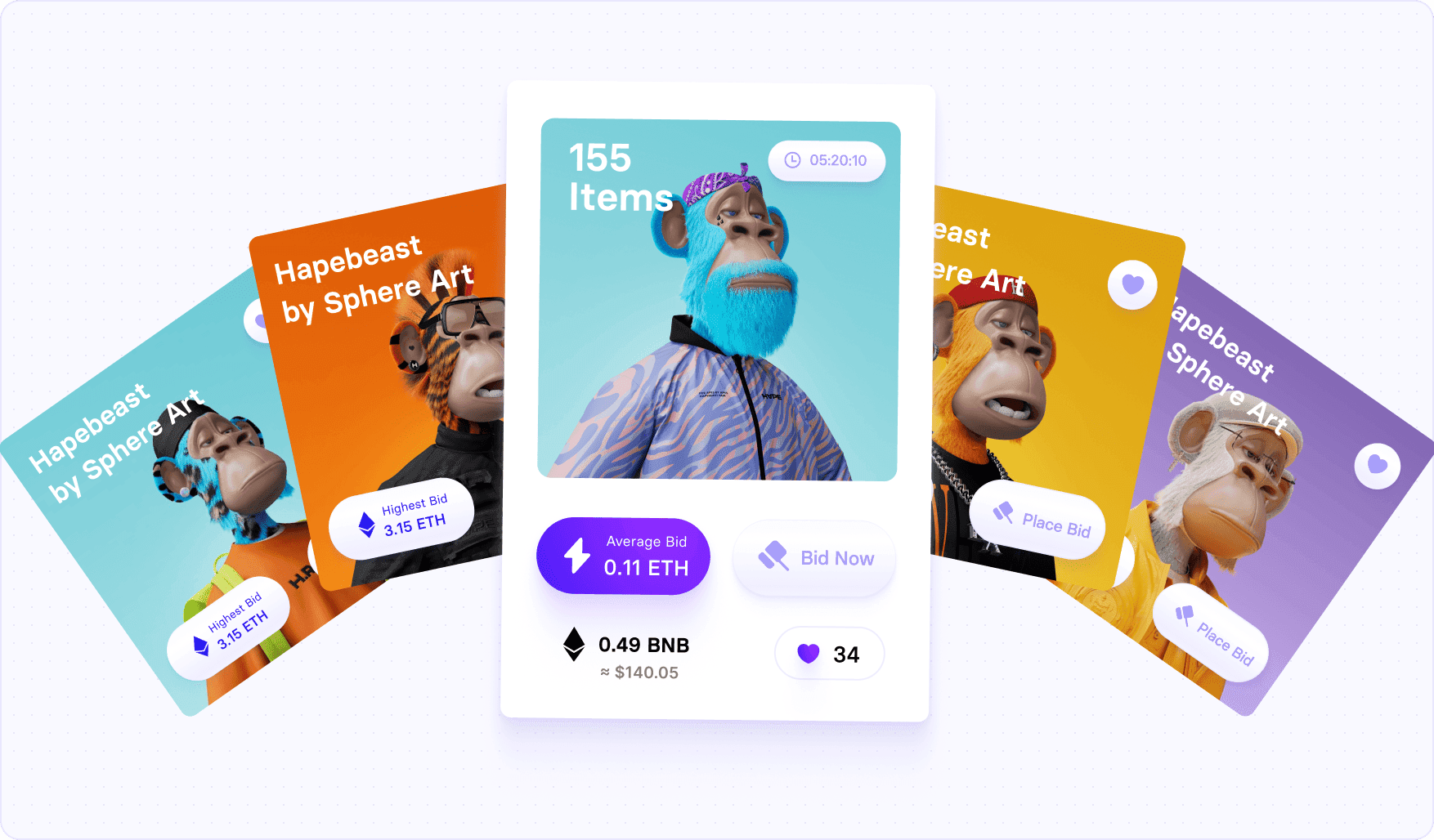 Track user portfolio in real-time with custom logic.
Gain deeper transaction insights into DeFi protocols.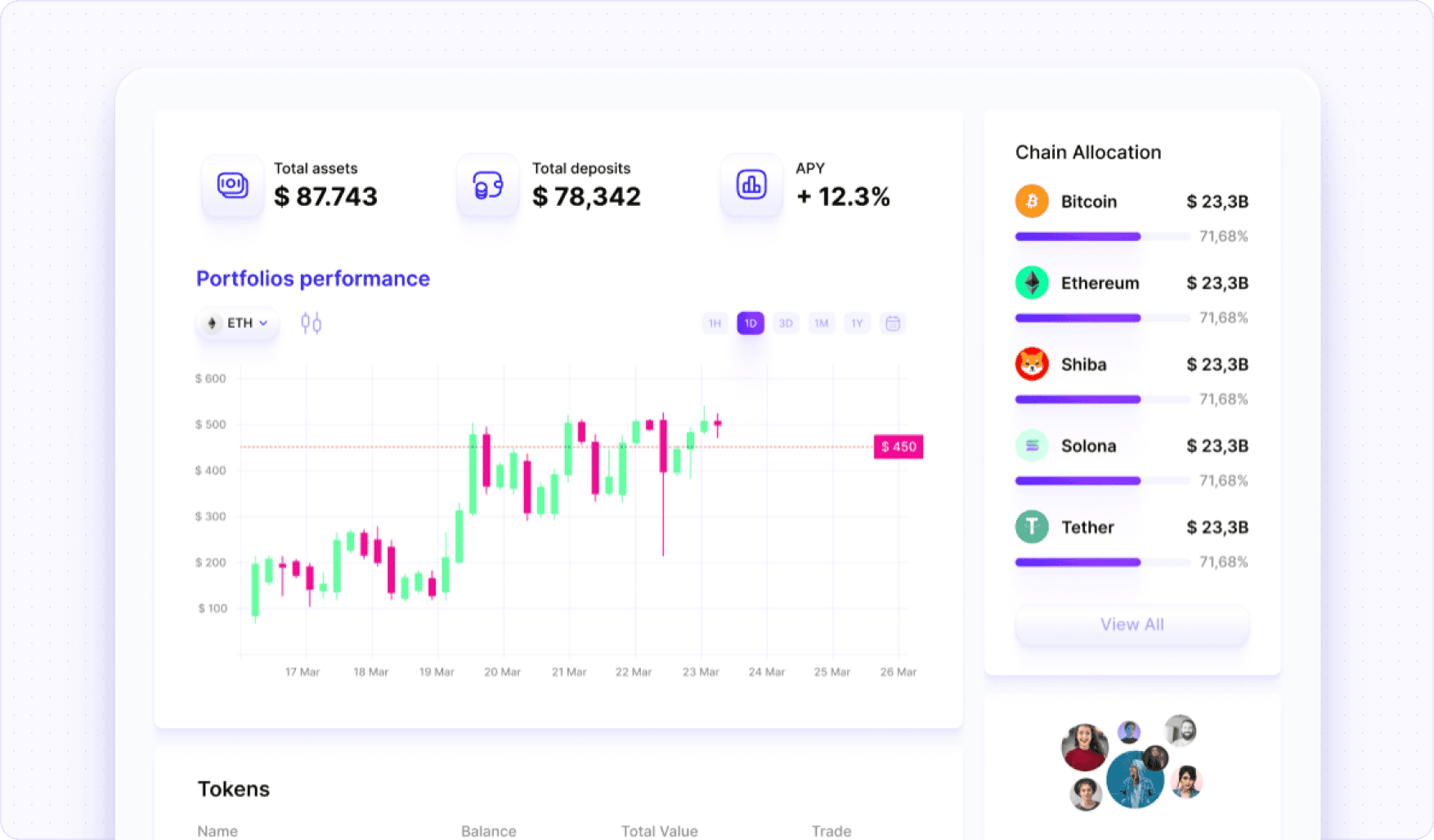 Build enhanced dashboards for customer holdings assets.
Visualize user transaction history, NFT holdings, protocol interactions.
Understand protocol traffic to better allocate resources in its ecosystem.
Build ecosystem monitoring dashboards across chains.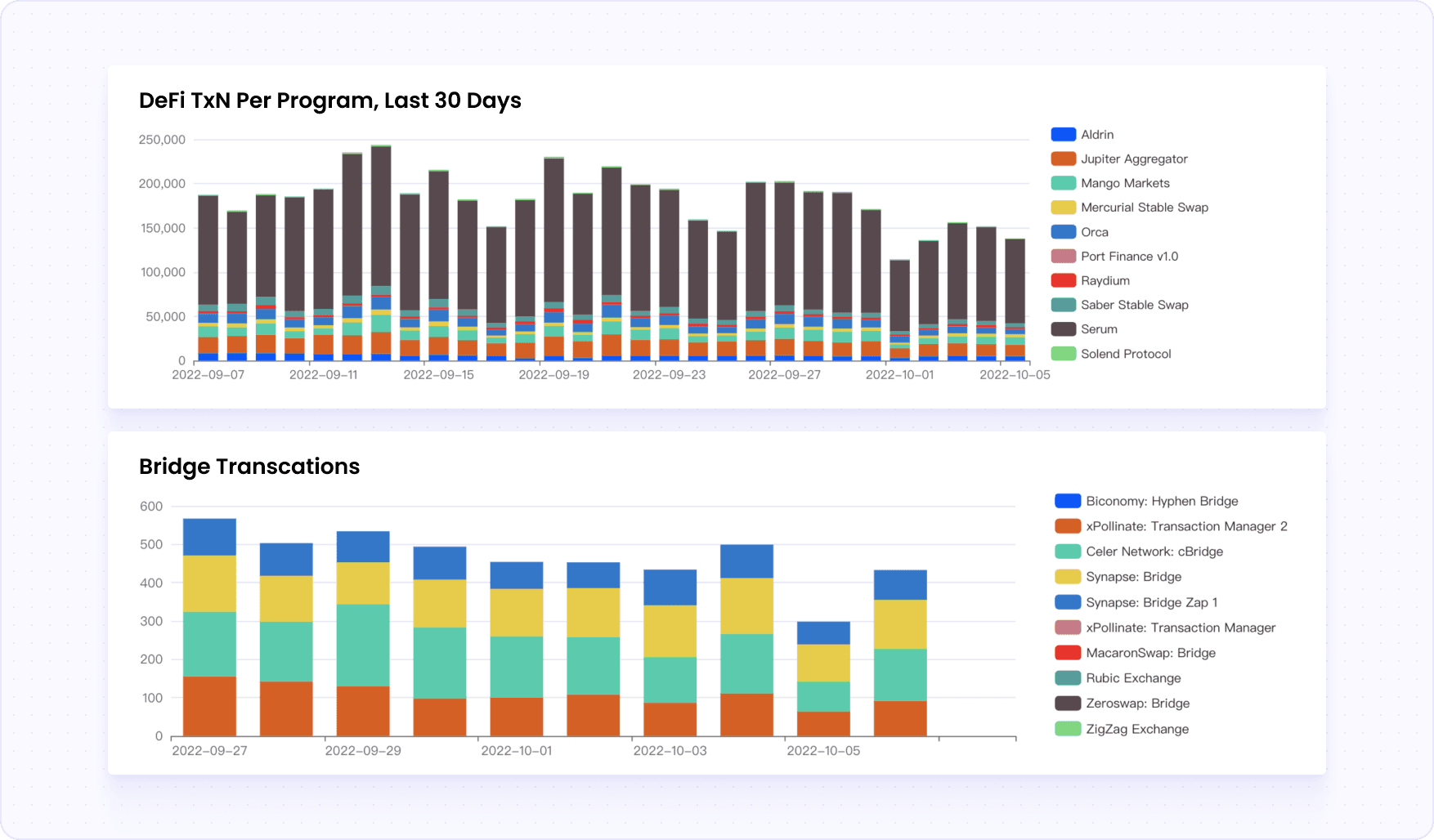 Perform wallet profiling and AML risk assessment.
Build AI models for tasks like on-chain credit scoring.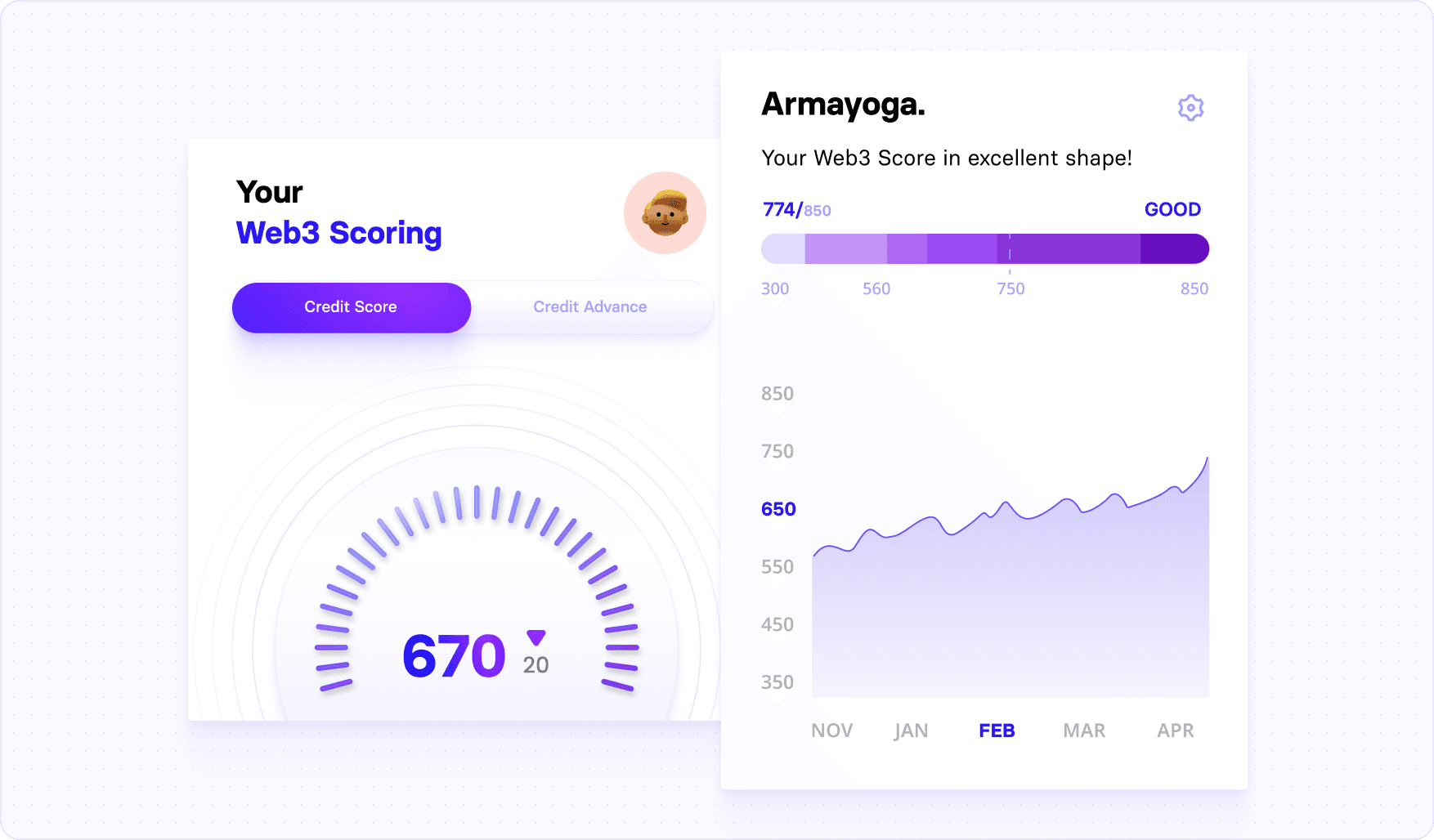 Multiple Chains Support

Ethereum

Polygon

zkSync Era

Polygon zkEVM

Solana

Ripple XRP

BSC

Arbitrum
WIP

Aptos
WIP
The First Full-stack Web3 Infra
Data infra for a next-gen internet
Zero Infra Overhead
Save months of development and over 90% of their annual costs.
Flexibility
Build your own GraphQL APIs and SQL with custom transformation logic needs.
Strong Performance
Sub-second data freshness, 10ms response time, high throughput, petabyte-scale join.
Data Unification
Seamlessly obtain any decoded on-chain data, combining with your own off-chain data.
Reliability
Provide near-perfect system uptimes (99.95%) to support real-time, data-intensive apps.
for 7+ blockchains since genesis
for fiat and crypto pairs
Ready to speed up your Web3 development?
Simple, out-of-box, ultra fast, low cost, and high performance.